Innovating Since 1958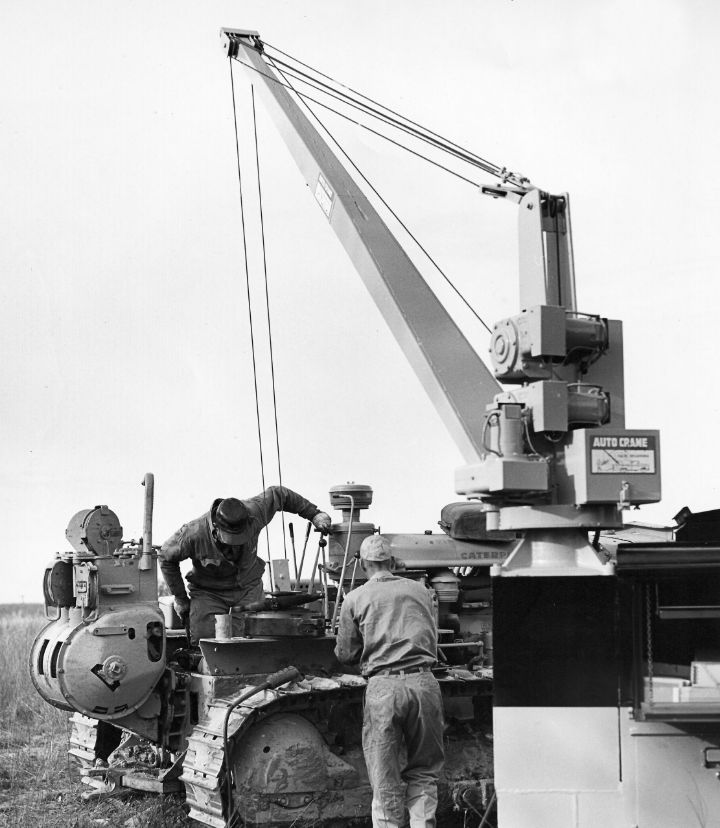 Auto Crane is the first name in service cranes. In 1958, we created the first mobile field service crane and we've been innovating ever since. Our service cranes, work truck bodies and accessories are designed for safety, reliability and productivity. With over 60 years of industry firsts, we keep pioneering big ideas to positively impact your bottom line.
From our design and operations facility in Tulsa, Oklahoma, we engineer, design and manufacture a comprehensive line of truck-mounted electric and hydraulic cranes, crane bodies, crane control technologies, and accessories. Our name and products are recognized and used around the world, serving industrial markets such as energy, mining, construction, forestry, and railroad operations. Auto Crane is American-owned and proudly made in the USA.
Our patented NexStar™ crane management system is another industry-first, delivering full power and total proportional control in precision load handling with remote-controlled ease. This innovative system, when paired with our patented Titan crane bodies, makes Auto Crane the most productive and safest service crane.
Since 1958, our singular focus has been to innovate and produce products that help customers work safer, smarter and faster.With more than 60 years of industry firsts, you can count on Auto Crane to do the heavy lifting for years to come.
Ramsey Industries
Auto Crane® is a proud subsidiary of Ramsey Industries, alongside Eskridge®, and Ramsey Winch®. Through the Ramsey Industries' subsidiaries, we design and manufacture products that lift, move, and drive today's workforce.
Our applications are hard at work in a variety of industries including towing and recovery, utility, oil and gas, mining, forestry, military, and mobile fleet services. These vital industries count on Ramsey Industries brands to lead the way with safety-focused innovation.
For more than 70 years, we've been committed to the same entrepreneurial values that we were founded on, forever changing the way industrial companies move ahead.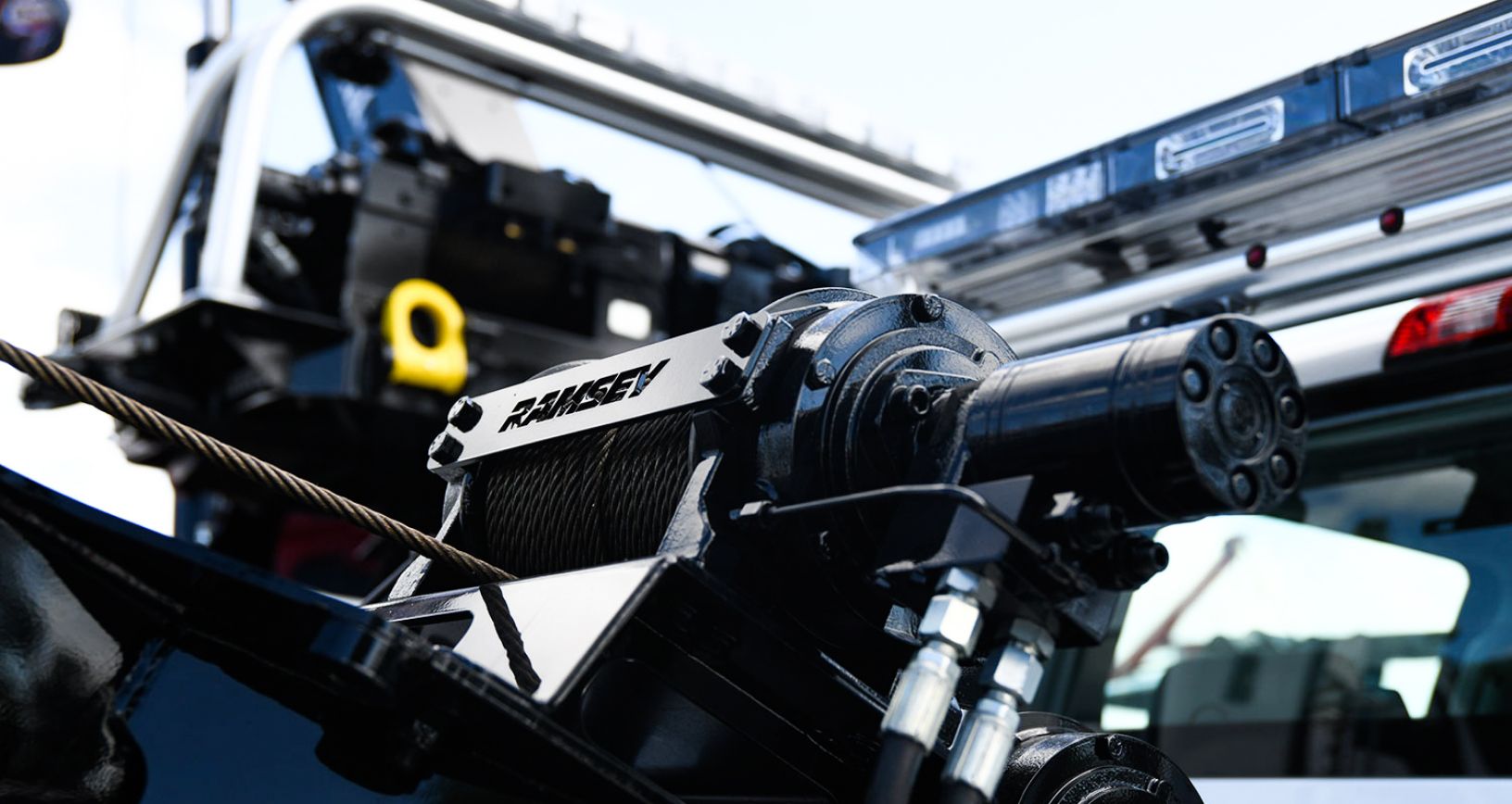 Testimonials
We service and outfit trucks and one of the things we outfit them with are cranes, and Auto Crane is one of our main vendors that we put on the trucks. The Auto Crane representatives are very helpful. I've worked with every single one of them and they're all great people. They make my job a whole lot easier. We call them daily to order parts, get price and availability, and they're able to answer any of my technical questions and anything that I may need. Our equipment and account manager orders all of the account equipment that we may need for installation and they fully help with all that. We've been with Auto Crane for many years and everything's been great working with them.
Gladys of Chattanoogo, TN
We purchased our second Auto Crane. Body, it's clean smooth body Design, Internal Protected door hinges, dual outriggers on the titan 60 body wide 30″ bump. All the components work awesome together as a unit. The Nexstar 3 remote is incredible easy to handle, easy to maneuver, and having an LED screen on the remote with all the pertinent information you should have when you're running the crane is incredible. When it comes time to purchase my next service truck it's absolutely going to be an Auto Crane.
Dave of Fitchburg, MA
We've been a distributor for Auto Crane for 15 plus years. We're one of their top three distributors in the country. We'll be a distributor for them until they cut us off, and that probably isn't going to happen. I met with the CEO, the vice president of marketing and sales, and our area rep last night for dinner. It's business as usual with them.
Jim of Houston, TX
We became a dealer for Auto Crane about 30 years ago. The sales rep was fantastic and they provide us with their cranes and parts and knowledge to help us out when we have an issue. They're a great bunch of people to work with.
Rodney of Odessa, TX
"The quality of your product is apparent in the fit and finish. We are pleased with the NexStar system and believe it will go a long way towards keeping our operators safe and productive. The crane runs extremely smooth and the truck remains steady during operation"
Salt River Project (User) in Phoenix, AZ Engineering Team
"I am very impressed with the quality of your build and the amount of control we have with the NexStar II system"
Owner, Maddock Machinery (Dealer) in Tucson, AZ
"It was so simple and easy to use that he taught his son to run the crane and used his help to complete a few projects. I've been telling everyone how much better it is than our other cranes/controllers."
CAT Equipment User in Salt Lake City, UT
"I wish every vendor I dealt with offered this level of service and commitment to my business. The Rapid Response program is another example of Auto Crane adding value to the dealer relationship."
David Spear, General Manager, J&J Truck Equipment
"Cherokee Truck delivers a premier level of service and support to our customers, and we've partnered with Auto Crane because they do business that way, too. Auto Crane works with dealers to support the entire sale, from purchase through ownership."
Jim O'Brien, President, Cherokee Truck