Scheduled Courses
Sales – More Information Coming Soon!
Service and Installation – More Information Coming Soon!

Why Attend Auto Crane University?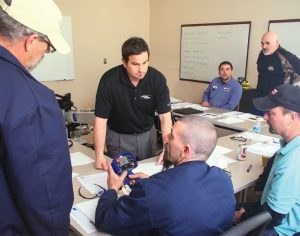 Equip your team to grow your business with the Auto Crane's superior product performance and value
Improve your customer's experience from quote to delivery by selecting the right product for their application
Increase the value of your service organization to your customers through knowledge and technical expertise
Help your customers get back on the road faster through proven trouble-shooting methods
Build relationships with the Auto Crane team that supports you every day
Earn valuable Pinnacle Program points which are used to determine dealer status and resulting discount as Pinnacle and Pinnacle Plus dealer

20% of the dealer score is determined by have trained sales and service personnel
Course Overviews
Auto Crane offers two hands-on training courses at our factory: Sales Training and Service and Installation Training (see details below). We pick-up your hotel, meals and transportation. All you have to do is travel to/from Tulsa, OK at your own expense. These courses count toward NTEA MVP Industry Training credit.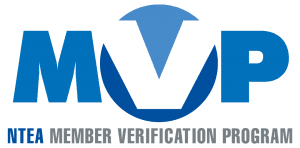 Sales Training
This 25 hour course offered in 3 days focuses on:
Company Overview
Crane Overview and Operation
Titan Bodies
Competitor Comparison
Who Are We Selling To?
Quotations
Crane Control Systems
Accessories
Installation Best Practices
Crane Inspection / Troubleshooting
The Perfect Demo
Crane Operation
Quotation Exercise
Markets and Market Penetration
National Accounts
Role Play Selling
Walk-Around and Written Tests
Service and Installation Training
This 15 hour course offered in 2 days focuses on:
Learn the Electric, Electric-Hydraulic and Hydraulic Crane Control Systems

We cover NexStar, Omnex and Hard-Wired crane controls

Practice Troubleshooting Scenarios
Body and Crane Installation
Hydraulic System Design
How to Contact Auto Crane for Support
Warranty Process
How Do I Sign-Up for Auto Crane University?
Contact your regional sales manager or our Customer Service team at 800.777.2760
What Much Will It Cost For Me to Attend?
You are responsible for travel arrangements to/from Tulsa, OK
Auto Crane covers the cost of your hotel at the Hard Rock Hotel and Casino and meals during the training event
Auto Crane will arrange to pick you up at the airport and provide transportation during the training event as well as get you back to the airport on time

It only takes less than an hour to get from the Auto Crane factory to Tulsa International Airport, check your bag and clear security
Booking Travel
Tulsa International Airport (TUL) is the closest airport. Matter in fact, our factory is located adjacent to the airport. Here is the list of the major airlines which have service in and out of TUL.
NOTE: Attendees should arrive in Tulsa, OK the Sunday afternoon by 5:00pm and complete training by 3:00pm Tuesday (service training) or 3:00pm Wednesday (sales training).
Last Update: June 27, 2017
Tell us how can we improve this post.
Log In is required for submitting new question.