PARTS AFFECTED: 760629000 – HANDLE, GRAB PLASTIC BLACK W/GRIP
IMPORTANT: Grab handle (P/N ) mounting bolts require a torque of 120 in-lbs (9 ft-lbs) on the ¼"-20 bolts.
CAUTION: Over-torquing can crack the handle which is difficult to detect and can lead to failure. The area which typically cracks first is shown below in the red circles. Cracked handles must be replaced.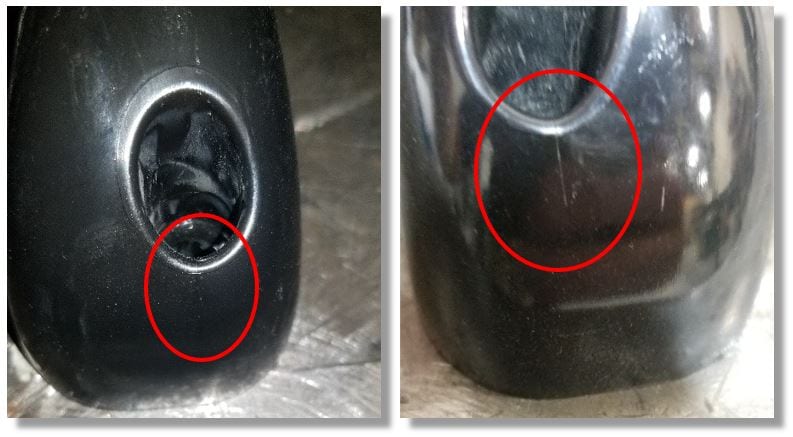 Last Update: August 21, 2018
Tell us how can we improve this post.
Log In is required for submitting new question.