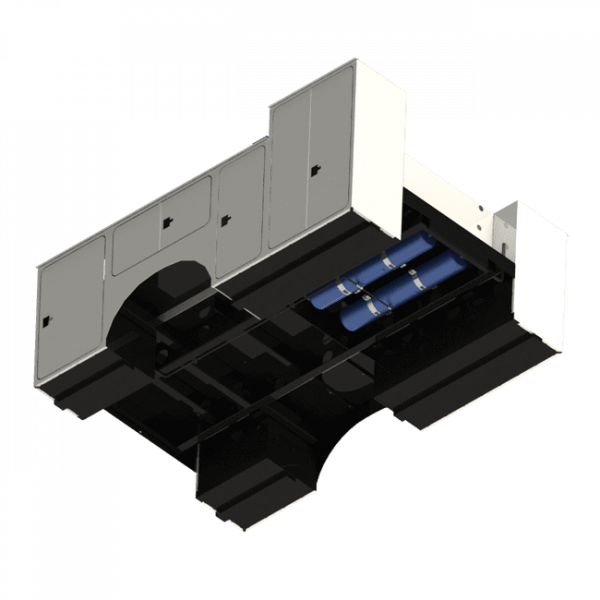 Space is a precious commodity, especially on a class 5 work truck. Let's face it, Ford, RAM and Chevy aren't giving us room to fit an air tank. Auto Crane's patented in-frame air tanks utilize the space in the body frame to hold either a single tank (10 gallons) or dual tanks (20 gallons).
Class 5 trucks benefit from the tanks hidden away saving valuable cargo space
Higher ground clearance
Single or dual 10 gal tank configurations available
Order
20 gal (dual tanks) Installed (P/N 475400010)
10 gal (single tank) Installed (P/N 475400016)
Information for the in-frame air tanks can be found in the Titan 38 Body manual.